Table of Contents
Background
Finalmente Global
Finalmente Global has collapsed as of 06.01.2021
Finalmente Global Ponzi scheme Collapses -

BehindMLM

Finalmente Global members push for provisional liquidation order -

Mybroadband
---
Kobus van der Merwe speaks up
Kobus van der Merwe surfaced in a video uploaded 23-01-20212) blaming his disappearance/silence on a security incident,necessitating the shutdown of Finalmente Global's platform. Below the video the description links to a comment form and a copy of the Liquidation notice,used as an excuse to shift blame to the Liquidation (and insinuating the members that requested it) for preventing any way of legitimately re-starting the platform.
---
Collapse of Scheme
The CEO of Finalmente Global Kobus van der Merwe attempted to dissociate Finalmente Global and MTI and put out a statement on 22.12.2020 that there was no similarity or connection between MTI and Finalmente Global3). This would later prove to be false by their own admission
Finalmente Global placed on their website and sent out a message on 06.01.2021 stating that due to MTI's demise they were unable continue the scheme4).
Verbatim quote:
Dear Members,

It is with heavy heart that we have to inform you that due to the demise of MTI, we too, have lost a substantial amount of money, not only due to the investment we have/had with them but also the revenue stream of advertising.

As most of you know our business was advertising based, MTI being one of our largest clients in that aspect of our business. Due to the false impression of our association with MTI a large portion of our other clients have also cancelled our mandate.
Due to this we have lost a substantial portion of our income, as a result we are no longer lucrative enough to continue trading and we have had to retrench our staff and suspend all further trade.

This website will be suspended for an indefinite period. We will keep you advised of any further developments.

We apologise for any inconvenience caused.

With regret,
Management Finalmente Global (Pty) Ltd
Cryptoanalyzer put a notice on his website stating people shouldn't count on getting their funds returned5) which is ironic,since he withdrew all his available funds (10BTC) on 24 November 20206).
A subsequent update post has been placed on the website:
Dear Members,

Further to the previous e-mail and subsequent suspension of our platforms, we wish to advise all members that we are working vigorously together with relevant professionals to find a solution to the problem.

We wish to inform everyone that further communication will follow as soon as possible, as to what the plan of action will be to resolve this to the best of our abilities.

Regards,
Finalmente Global (Pty) Ltd
9 January 2021
---
Finalmente Global
From it's marketing material Finalmente Global came into existence in 2019 by three partners that were actively involved in the online marketing and online earning industry at the time. Due to the many non-legit programs and scams actively operating on the internet. Presenting itself to be an opportunity to assist the community by creating a platform where members' funds would be used in transparent ways to generate profits. The main website however only launched around March 2020.
How does Finalmente Global Generate Profits? Finalmente Global has a team of members, each responsible for various aspects of generating profits daily. We engage in various online marketing and related activities, including but not limited to
Revenue Sharing

Online Advertising - buying and selling of advertising methods and space

ICO and IEO coin offerings within the Crypto sphere

Buying and Selling of training material pertaining to online earning methods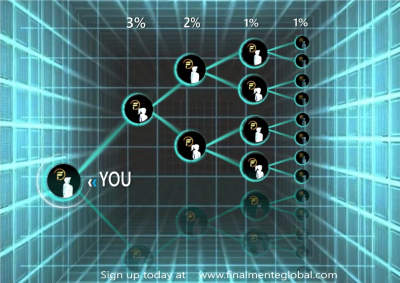 ---
Members
The company listed below members Founders of the Company7)8):
Other members of the Management team include:
It is interesting to note that much of the founder/management team were listed in 2 previous Coindrop/ICOs which were attributed to "Partners" in the Telegram channels when referring to Finalmente - namely Cryptodash and Globecoin
Other employees:
---
Company Registration and Official documents
The company is registered in South Africa under registration number: 2019/358319/07.
CIPC documents
---
---
In the News
Other Links
finalmente_global.txt · Last modified: 2021/05/20 03:19 by notfooled
---