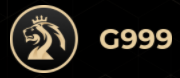 G999
G999 (also known as Gee Nein Nein Nein) a gold-backed cryptocurrency with a 999.9% 24 karat purity.
G999 Project Information
Info
After splitting from Karatbars and his partner in Karatbars, Harald Seiz (who started a competing project V999), Josip Heit and Alexandru Cocindau started the G999 project on top of Gold Standard Bank. G999 seems to be a direct fork of PIVX, and much of its documentation seems to correlate to a previous project called BitcoinPOS.
G999 has its roots in Karatbars and is related to Karatbars, Freebay, GSB and V999
From its marketing material: G999 is a peer-to-peer electronic cash system that aims to become sound global money with fast payments, micro fees, a new generation of communication, and high transaction capacity.
People Involved
People Involved
Regulator warnings
The New Zealand regulator, FMA issued a warning against G999 and related companies.
Other Links
g999.txt · Last modified: 2023/06/16 10:38 by louisnelza
---