Willie Breedt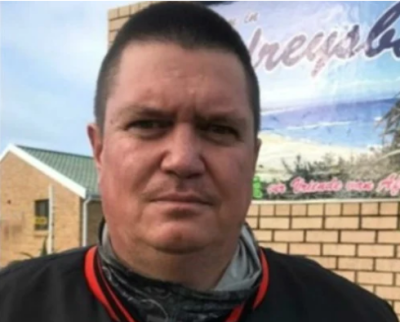 Willie Breedt is a career ponzi enthusiast. He was the CEO & Founder of Vaultage Solutions the investment scam that defrauded investors in excess of USD13m.
Willie fled his home in the Eastern Cape and went into hiding after Vaultage Solutions went bust, but debt collectors traced and found him in a guest house in Pretoria, Gauteng.
One disgruntled investor managed to obtain a sequestration order against Willie, and the High Court declared him as bankrupt. The Hawks is currently investigating Willie in a case of fraud.
Willie's involvement in his past scams have not deterred him to partake and promote new scams. Previously involved in Thrive International with Liz Malton, Clynton Marks, Johan van Wyk, and Scott Smith, Willie is currently involved in Mirror Trading International as a VP. Willies current fraud charges did not deter him from joining MTI, as the 2 scams where basically running concurrently. From the MTI hacks it has been determined that he has already made more than R700 000, although he has not deposited any money. He has "earned" R303 908.35 from the Founder's pool, R428 647.19 as ROI and R64 453.66 from his two down lines.1)
Following the disappearance of Johann Steynberg, Willie proceeded to scrub his Facebook account of any information relating to MTI. This is a common exit strategy for promoters and shills to "wash" their social media accounts and delete any evidence that they were involved in past scams upon the collapse.
This tactic can be seen that individuals try to hide and indemnify themselves from any wrongdoing before moving on to the next scam. Unfortunately this has the opposite effect as it gives the impression that these promoters were aware the companies they were promoting were scams since the beginning, and the only reason they promote these companies is for personal gain.
Involved In ...
In the News
Investors head to High Court after cryptocurrency CEO fails to pay back millions -

News 24
williebreedt.txt · Last modified: 2021/01/16 13:13 by mlmbillionaireforreals
---